Description
palizfoam aerobic flooring is the most suitable flooring for aerobic and fitness exercises. A good workout is only possible on the right flooring.
If you train on a surface that does not absorb shock, such as ceramic tiles, your spine and knees will definitely be damaged.
Also, the reversibility of tatami flooring is another important point that should be taken into account when buying. Because if the raw materials of this product have impurities, its reversibility will be more difficult.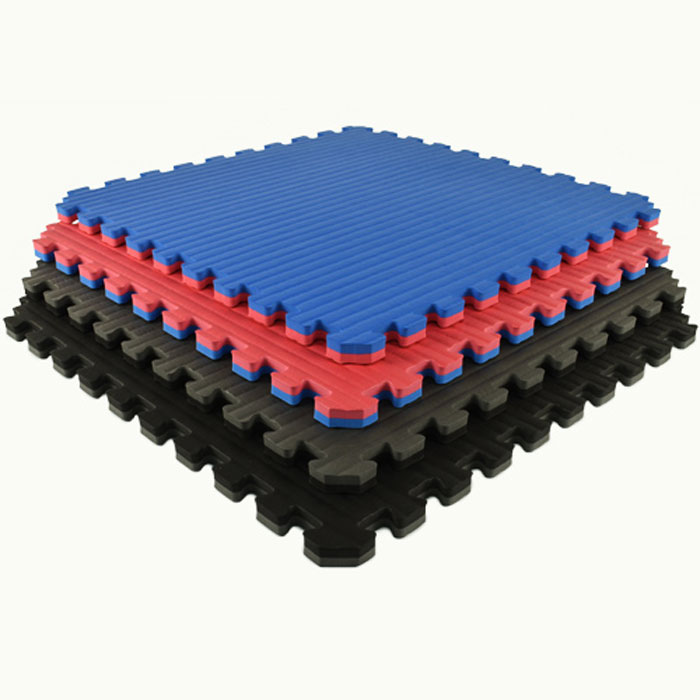 Characteristics of aerobic flooring
A suitable sports tatami flooring is a flooring that has high impact properties.
Prevent sound from playing during training.
The Sports hall flooring should be non-slip and waterproof.
Aerobic flooring is like a puzzle, which are paired together as 100×100 and 50×50 squares.
Heat and humidity do not affect foam flooring
The two sides of the flooring have treads with different designs
can be washed